Best Hills primary school | St Agatha's Catholic School
Meet Michael Hopkinson, Principal of the best Pennant Hills primary school, St Agatha's Catholic School.
Welcome to our nurturing school, rich in community and opportunity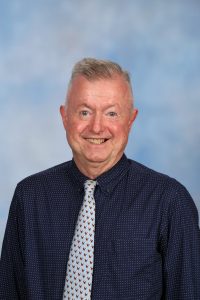 Hands on learning and academic opportunity are just the start of what's on offer here at St Agatha's Catholic Primary School.
Every child is known, valued and nurtured at St Aggie's.  Small class sizes and teachers who take the time to really understand your child allow us to tailor learning to meet your needs.  Your child's gifts and talents are magnified, with opportunities for enrichment and extension from K-6.
Our goal is for students to be excited to come to school and fascinated about learning.  And that's exactly what we see in our classrooms and open outdoor spaces.  St Aggie's students genuinely enjoy being here because they get meaningful learning experiences in a faith-filled community of people from all cultures and backgrounds.
Generations of families have attended St Aggie's, reflecting the unwavering quality of education we offer.  From our valet service afternoon pick-up to our Kindergarten buddy program, there is a tangible sense of belonging and connection that our students and families enjoy here.
Learners who are ready to take on the world
St Aggie's graduates are among the top performers at high school, with many taking leadership roles.  Our aim is to shape confident, collaborative communicators who have the independence to take the next step in their education.
Year 5 and 6 students do project-based learning, focusing on real-world thinking for real-world problems.  This sets them up with adaptable skills and ways of collaborating suited to the rapidly changing world.
Your child will love our extra curricular activities, giving them opportunities to explore the things they love and discover new interests.
Partnering with families
Community is what makes us strong.  We can't do a good job at helping your child flourish without you.  That's why we see quality education as a partnership, with parents as the first educators of their children.
Your voice is important to me.  My door is always open for you to be heard and come in for a chat with any concerns you have about your child.
I look forward to welcoming you to St Agatha's and invite you to book a tour by contacting us on (02) 9484 7200 or saph@dbb.catholic.edu.au
Michael Hopkinson
PRINCIPAL