St Agatha's Catholic Primary School welcomes you.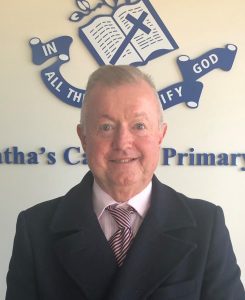 Nestled in the picturesque and leafy Hills District of Sydney is our vibrant Catholic learning community – St Agatha's Catholic Primary School.
A welcoming and inclusive environment awaits you and your family. Children at St Agatha's feel a strong sense of belonging, connection and
a wonderful sense of nurturing.
In partnership with St Agatha's Parish, we are the school of choice for families in the area seeking a high-quality, affordable Catholic education.
Many families continue the generational connection as a result of the feel of community that exists.
The bright learning spaces are well resourced, and staff cater for a wide variety of needs to ensure that each child has the opportunity to flourish and allow their God-given gifts and talents to grow.
What can we offer you?
An educational experience built upon our Catholic faith and tradition
High quality learning and teaching experiences for all students
A specialist PE and Music teacher and a magnificent library supported by a dedicated teacher-librarian
Extra-curricular opportunities including band, chess club, gardening club, dance classes, drama group, choir, ukulele and robotics.
Access to an on-site speech pathologist
A dedicated before and after school and vacation care program
Why not come along and meet me and see what an exciting educational journey awaits your child.
I would be delighted to meet you and let you know of the wonderful opportunities that St Agatha's provides.
Look forward to meeting you
Michael Hopkinson
Principal