REGISTER NOW
It's our community that makes us different.
Come along to our Open Morning/Evening and see how we're inspiring our students to love learning and be the very best they can be.
Enrolling now for 2022!
St Agatha's is a supportive and nurturing community where the wellbeing of your child is pivotal to ensure their learning success. We have a dedicated, talented and professional team who are committed to student learning and working in partnership with parents/carers. Principal Michael Hopkinson leads the team to ensure that your child gains a well-rounded education based on Catholic values that underpin the curriculum to prepare them for an exciting future. We offer a comprehensive Kindergarten transition program. We also have a DEDICATED ONSITE BEFORE AND AFTER SCHOOL and VACATION CARE program. We look forward to sharing the vast array of exciting educational experiences that await your child.
Open Morning – Tuesday 9th March, 9:30am – 10:30am
Open Evening – Tuesday 9th March, 5pm – 6pm
Please click on this LINK to register with your name, email and number.  We ask for your email address so that we can update you on any Open Day details.  We will not share your email to any outside companies and will not send you unsolicited emails.
By registering and attending our open day, and enrolling at our school you will go into a draw to win a Google assistant.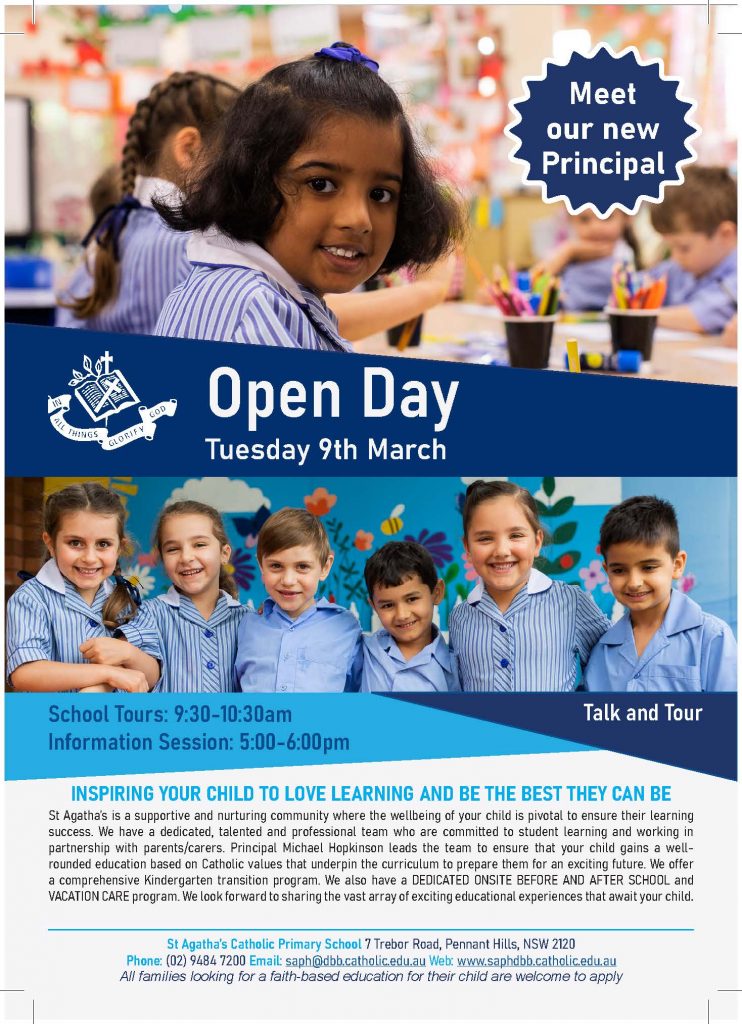 ENROLMENT INFORMATION